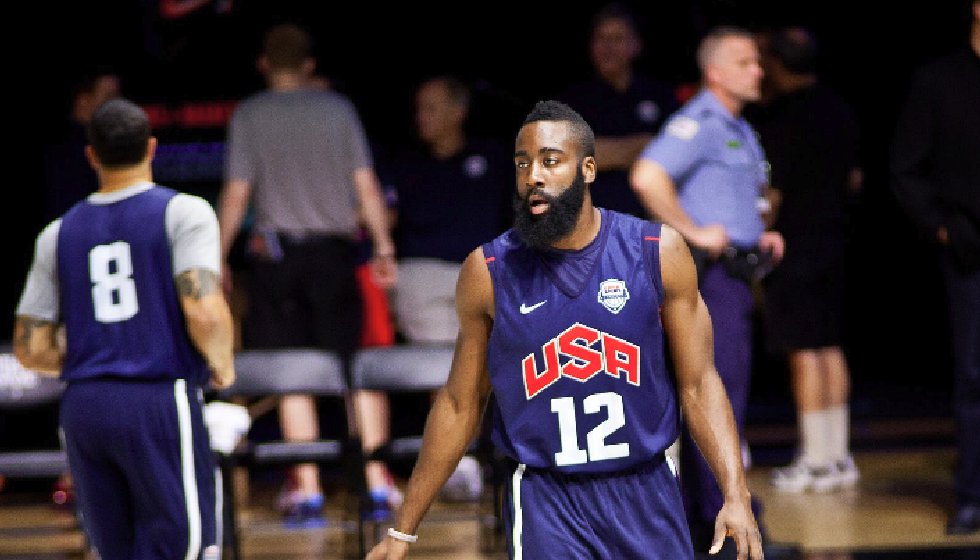 NBA fines James Harden for public comments involving 76ers president
The National Basketball Association (NBA) has fined James Harden, a star player for the Philadelphia 76ers, $100,000 for "public trade demands" that involved calling the team's president, Daryl Morey, a "liar."
During Harden's appearance in China, he called out Morey for not trading him after Harden exercised his $35.6 million player option with the team.
"Daryl Morey is a liar, and I will never be a part of an organization that he's a part of," said Harden at an Adidas media event in China. "Let me say that again: Daryl Morey is a liar, and I will never be a part of an organization that he's a part of."
https://twitter.com/ShamsCharania/status/1691039343186456576
The NBA announced it was fining Harden for "comments made on August 14 and 17 indicating that he would not perform the services required under his player contract unless traded to another team."
Then, shortly after returning to the United States, Harden had an interview with KHOU where he was asked if the relationship with Philadelphia was "beyond repair."
"I think so," Harden answered. "I've been patient all summer, For me, it's just focus on what I can control and getting ready for this season."
From the league's perspective, the issue was not about Harden calling the team president a liar but indicating that he would not fulfil his contract due to Morey's involvement with the organization. Therefore, Harden's comments were seen as a public demand for a trade, which is against NBA rules.
https://twitter.com/NBAPR/status/1694015238985678886
The NBA has strict rules about players making public trade demands, which can be seen as tampering. Tampering is when a player or team tries to influence another player's contract or trade negotiations. The NBA has fined other players in the past for making public trade demands including Anthony Davis and Kyrie Irving.
Harden's comments have caused controversy among NBA fans and analysts. Some have criticized him for publicly commenting on his trade demands, while others have defended him for speaking his mind. The 76ers have not commented on the situation, but it is believed that they will need to address the issue if they want to keep Harden on their team.
https://twitter.com/wojespn/status/1694106870200357270
As reported by various media sources, including ESPN's Adrian Wojnarowski, the 76ers have been actively working during the offseason to fulfill Harden's requests.
Harden has previously pushed to be traded from the Houston Rockets and the Brooklyn Nets.
In 2021, he was traded to the Nets following his statement that the Rockets were "just not good enough" after a disappointing playoff exit. Morey was the general manager of the Rockets until he left in 2020.
Support from the NBPA
The NBA Player's Association (NBPA) is siding with Harden on the issue. The association is disputing the NBA's position that Harden violated the collective bargaining agreement. The NBPA plans to file a grievance to challenge the fine and seek a resolution that they believe is fair and appropriate.
https://twitter.com/TheNBPA/status/1694108278341476625
"We respectfully disagree with the league's decision to discipline James Harden for recent comments he made, which we believe do not violate the rule against public trade demand," said the NBPA in a statement. "We intend to file a grievance and have the matter heard by our Arbitrator."
The association argues that the $100,000 fine is excessive and that Harden's comments should be protected under the rights outlined in the collective bargaining agreement.
They believe the fine imposed on Harden might set a precedent that could potentially limit players' freedom of speech.