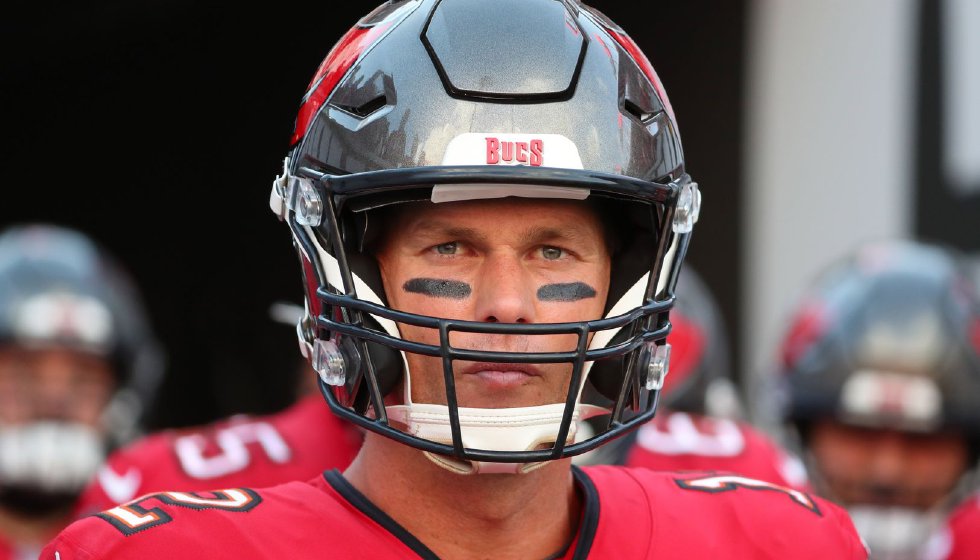 NFL legend Tom Brady shuts down comeback rumor
Seven-time Super Bowl champion Tom Brady, who recently announced his retirement from the NFL, has dismissed the rumors that he was returning to play for the New York Jets.
Speculations that the team would reach out to Brady rose after Aaron Rodgers suffered an Achilles injury during his Jets quarterback debut against the Buffalo Bills.
In an episode of Brady's podcast "Let's Go!", co-host Jim Gray asked whether the Jets had contacted him after the incident.
Brady wasted no time in responding, saying, "No, no, no. Next question," before Gray could even finish asking. "You already know. I love being with you guys on Mondays, and I love what we got going," he said.
Likewise, the Jets have also refuted reports of contacting Brady after Rodgers underwent surgery.
Second-time retirement
Brady retired for the first time in 2022, concluding his 22-season NFL career. However, this retirement lasted only 40 days before he reversed his decision, opting to return for a 23rd consecutive season.
In February, Brady once again ended his NFL career after the Tampa Bay Buccaneers lost to the Dallas Cowboys in the Wild Card Playoffs. This year marked Brady's first time missing his NFL training camp since 1999.
He was leading the league in completions last year and clinched the NFC South with the Bucs. Now, he constantly faces speculation about the possibility of coming out of retirement to aid quarterback-starved teams this season.
Last June, Brady expressed his certainty about not returning to play.
"I'm certain I'm not playing again, so I've tried to make that clear, and I hate to continue to profess that, 'cause I've already told people that lots of time," he said in an interview with Sports Illustrated.
"I'm looking forward to the opportunity ahead with the Raiders and we're in the process of that, along with the other different things that I'm a part of professional and in my personal life, just spending as much time with my kids as I can and seeing them growing up and support the different things that they have going on, and that's a very important job, and I take them all pretty seriously."
Brady has also expressed confidence in Rodgers, whom he previously described as "dangerous." Despite Rodgers' first year with the Jets being disrupted by injury, Brady still believes in his potential for success with the team.
Rodgers to return in playoffs
During the offseason, New York acquired Rodgers, a four-time MVP who had spent the previous 18 seasons with the Green Bay Packers.
In Week 1, despite Rodgers' injury, the Jets secured an unexpected victory against the Bills. However, they suffered a 30-10 loss to the Cowboys on Sunday.
Jets head coach Robert Saleh has confirmed that Wilson will remain the starting quarterback for the remainder of the year, with Tim Boyle currently serving as the backup.
Rodgers hinted at a possible return if the Jets make the playoffs, thanks to an innovative surgery that could allow him to return to the field in just four months.
During his appearance on "The Pat McAfee Show," Rodgers conveyed his determination, expressing that he only needed an additional one percent of inspiration to make a comeback.