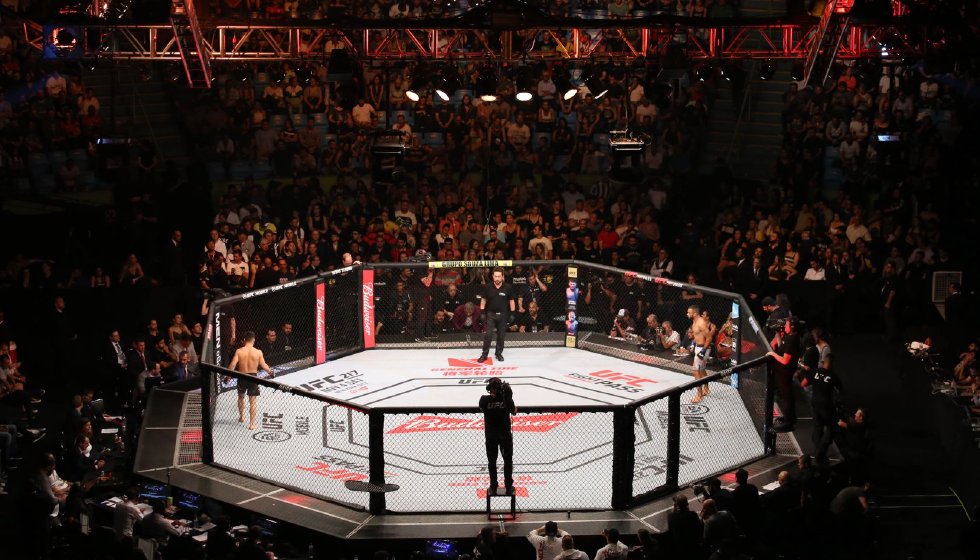 Aljamain Sterling to leave division following UFC 292 fight vs. Sean O'Malley
Aljamain Sterling has announced that he will leave the bantamweight division following his title defense against Sean O'Malley at UFC 292 this weekend.
The "Funk Master" is now 34 and believes weight cutting has become more dangerous for him. Sterling explained that he would move up to featherweight if he beat "Sugar" at TD Garden, Boston, Massachusetts, on August 19.
Rapid weight cutting poses significant dangers and risks, with severe dehydration being a critical concern. This condition can result in reduced kidney function, susceptibility to heat-related illnesses and hindered performance. UFC fighters are also at an elevated risk of injuries and potential brain damage due to compromised hydration levels, which could lead to fatal outcomes.
https://twitter.com/jedigoodman/status/1691137705865019392
"This is more than likely my last fight at 135," Sterling said. "There's a 99 percent chance it's my last."
Additionally, teammate Merab Dvalishvili has been gatekeeping the division. Sterling will move up to give Dvalishvili a chance to claim the title, saying, "It's Merab's time, man."
"All these guys, they're falling apart," Sterling said. "And the only other person is Merab, who's a maniac that trains with one hand after getting surgery, this guy is still training with one hand, sparring and grappling, it's crazy. He's going to be the guy who's leading that path."
Dvalishvili has made it clear he would not fight Sterling, though he does aim to claim the belt for himself once his teammate is gone.
"I have to win a couple more fights to fight for the title, but we will figure something out (if I get there)," Dvalishvili said. "But one thing is certain—We're never going to fight. Me and Aljo, we're never going to fight each other."
https://twitter.com/jedigoodman/status/1691139443871416320
Sterling vs. O'Malley
While UFC 292 will be Sterling's fourth title defense, the card will be O'Malley's first UFC main event. O'Malley has been a rising star in the UFC bantamweight division, but he has yet to face the level of competition that Sterling has.
Both fighters have different approaches to taming down their opponents. While Sterling has more reputation for his strong grappling skills, O'Malley is a recognized knockout artist, as noted by former UFC welterweight fighter Dan Hardy.
https://twitter.com/MMAFighting/status/1691139580341137412
In a recent YouTube video on his channel, Dan Hardy | Full Reptile, Hardy discussed the strengths of both fighters. He maintained that Sterling might struggle in a stand-up fight but would prove superior on the ground.
Sterling's wrestling experience came from college, where he was a two-time All-American. He made his professional debut in 2011 and compiled an 8-0 record before signing with the UFC in 2014.
Since then, Sterling has established himself as an elite grappler, defending his title from Petr Yan, Cory Sandhagen and Henry Cejudo after claiming the belt from Yan at UFC 259 in March 2021.
Similarly, O'Malley presents a dangerous striking challenge, having lost only once throughout his UFC career. He is known for crisp, accurate punches, with most of his UFC wins being either KO or TKO. However, he secured his title shot via a split decision over Yan at UFC 280 in October 2022.