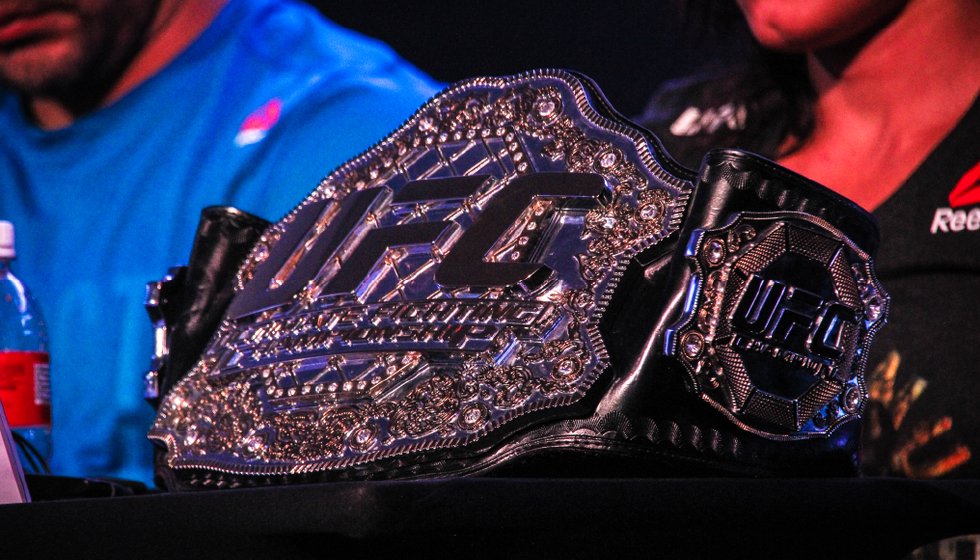 Sean O Malley claims bantamweight title with TKO over Aljamain Sterling
Sean O'Malley knocked out Aljamain Sterling to become the new bantamweight champion in the main event of UFC 292 last night, marking one of the biggest upsets in the promotion's history.
O'Malley came into Saturday's fight with a strained muscle under his ribs and hadn't grappled in six weeks.
https://twitter.com/ufc/status/1693130103163646060
The fight started with both fighters feeling each other out with strikes. Sterling pressed forward behind his jab, looking to close the distance and take the fight to the ground. But O'Malley defended well, slipping some punches while doing so.
In the second round, Sterling rushed forward with combination punching. O'Malley timed it perfectly to step back and land a right overhand on Sterling's chin. The champion crumpled to the canvas, and O'Malley followed up with ground and pound until the referee stepped in after just 51 seconds.
TD Garden erupted in cheers as O'Malley climbed the cage in celebration. He took a beer from a fan and chugged it, fully embracing his new status as a UFC superstar at just 28 years old.
UFC President Dana White praised O'Malley, saying, "he isn't gonna be a star- he is a star," for how much he contributed to the event's record-breaking $7.25 million live gate. White credited O'Malley's rising popularity for making Sterling vs. O'Malley the biggest bantamweight title fight ever on pay-per-view.
https://twitter.com/ufc/status/1693137446811083130
"When you think about the fight and you think about Sterling, you say to yourself, 'How does Sean beat this guy? How does Sean stop the takedown?'" White said. "You never know, man. Styles make fights. Things happen in fights that sometimes you don't expect."
A new era
O'Malley exited the fight with a 17-1 record, with 12 knockouts. Following Saturday's win, he acknowledged Sterling as the best bantamweight ever but added, "How can I not be confident when I possess this fucking right hand?"
"It only takes one mistake against me," said O'Malley in his post-fight interview. "I don't even know if that was a mistake. I'm just that f---ing good.
https://twitter.com/ufc/status/1693128235616239813
"This is just the beginning of the 'Suga' era. I'm running this s--- until 2035, baby."
Sterling, who had been undefeated for six years, took the loss gracefully. With a record of 23 wins and four losses, Sterling had secured an unprecedented nine-fight winning streak, the longest in the division's history.
https://twitter.com/ufc/status/1693123613946437908
"Sean is a lot better than I thought," the former champion said. "He did a great job being elusive and staying out the outside of the cage. Congrats to him."
Hailing from New York, the "Funk Master" had defended his title three times before losing to "Suga." Another victory that night would have elevated Sterling above Dominick Cruz and TJ Dillashaw, both of whom had defended the belt three times across two reigns.
https://twitter.com/ufc/status/1693129212721287534
"I've lost before, I've been knocked out before, I've picked myself up and become UFC champion," Sterling said after the defeat. "Don't be surprised if you see me back here again."
Sterling later declared he would like an immediate rematch with O'Malley to reclaim the title. Meanwhile, the new bantamweight king called for a rematch with Marlon Vera, who gave him his only loss.